Saturday, May 1, 2021 @ Lakeview Villages
13501 W Lake Road, Seymour, IN 47274
"Hidden in Plain Sight"
Jesus loved parables. They populate the gospels and were often His preferred method of teaching. These enigmatic stories conveyed truths His contemporaries failed to appreciate. How much more difficult these stories can be for those of us to comprehend who live over 6,000 miles away from where He lived, 2,000 years later, in a different culture, language and social context?
We will examine real first century artifacts from Israel, consider recent discoveries from Biblical archaeology and lessons from cultural anthropology to learn a better understanding of parables so familiar that we fail to grasp their profound depth and how well they connect with daily life still today. Those who "stay awake" will learn truths to last an eternity!
Pastor Daniel Lepley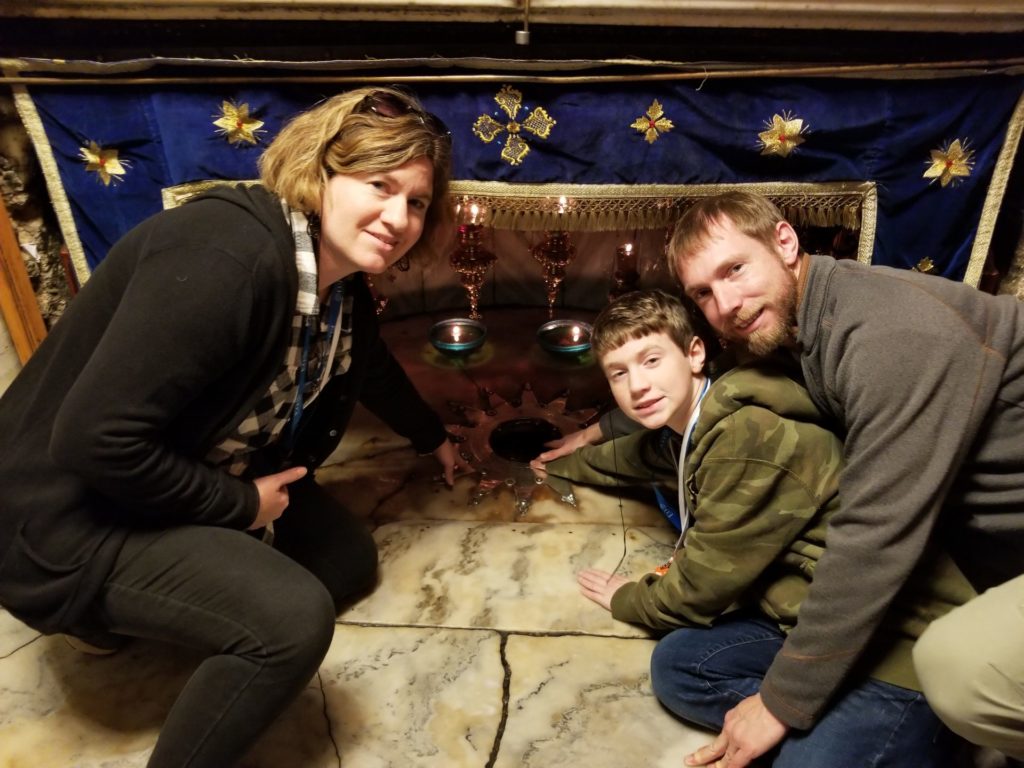 Pastor Daniel Lepley has served as Associate Pastor at Redeemer Lutheran Church in Seymour, Indiana and Senior Pastor at Our Shepherd Lutheran Church and School in Avon, Indiana. He currently serves congregations in the US and Canada as District Vice President for the English District and SELC for the Lutheran Church Extension Fund.
His passions include family, everything outdoors, ministry, travel and the Men's Gathering. In his travels, he has led multiple trips to the holy land. He is a published author and the first LCMS pastor chosen as a fellow of the Wabash Pastoral Leadership Program. One of his greatest professional achievements is his being deemed worthy to return as keynote speaker for the Men's Gathering.
Schedule
| | |
| --- | --- |
| 9:00 | Registration |
| 10:00 | Opening Worship/Welcome/Get-to-Know You |
| 11:00 | Main Speaker |
| 12:00 | Lunch – Hog Roast – Pick and Pull Style |
| 1:30 | Afternoon Activities (Gathering Quest / 3R Activities) |
| 5:00 | Dinner – Deep Fry Party – Fry Your Own Plate Style |
| 6:30 | Main Speaker |
| 7:30 | Closing Campfire |
| 8:00 | Depart |
3r Activities
Rest Relaxation, and Recreation
Fishing and Boating – Lake Wehmeier (Village Lake behind Lodge)
Mini-Golf – Camp Lakeview adjacent to Shelterhouse across from Horse Barn
Game Room – Enjoy a game of ping pong, bumper pool, or foosball
Converse – Join in on a conversation with the fellow Gatherers
Gathering Quest
If you enjoyed the "Medieval Challenge" of past gatherings, you will be sure to love the all new Gathering Quest. The Quest is designed to be completed at your own pace as an individual, or a small group. It will involve many of the beloved activities of the Medieval Challenge that you have come to love, but also has new elements including things such as Engineering Challenges, Problem Solving Puzzles, and Orienteering Searches. Complete as many or as few tasks as you desire and see if you have what it takes to fulfill the Gathering Quest!
Hog Roast & Deep Fry Party
Meals consist of a rotisserie hog roast and a deep fry party. We will prepare the hog and put it on the roaster Friday night. It will be slow roasted on low heat all night and be pulled off just before lunch.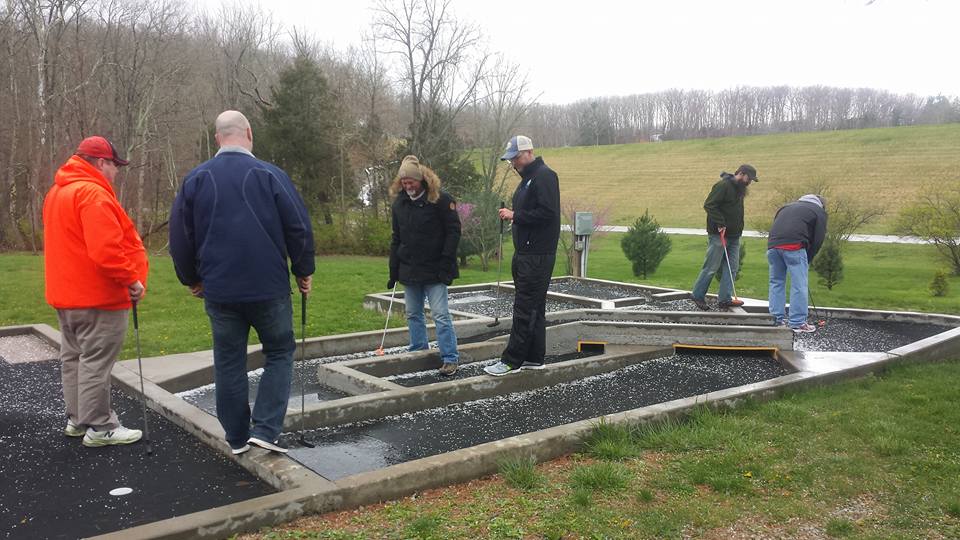 Mini Golf Tournament
There will be a miniature golf tournament held at Camp Lakeview's mini-golf course in the afternoon. See if you can become a champion at the challenging nine hole course.
Bass Fishing
Enjoy Lake Wehmeier, the 10 acre lake at the Villages, which has been stocked with some very nice bass.
Previous year participants have contributed to our Help a Brother Out fund which helps defray the cost for those who might be unable to attend without some such financial assistance. If cost is standing in the way of your attending this year, please contact info@mensgathering.us prior to registering to determine what money might be available.
Register Today